If you're a parent to a disabled child, you will be well aware of the disability price tag. I've ranted about it before, but it really is ridiculous. It's completely unjust and totally unfair. It's almost as though businesses know that life isn't straight forward for you and they are determined to make it that little bit more difficult.
Words like "inclusion" and "specialist" are thrown about by various businesses in an attempt to make them look good. But the sad fact of the matter is they charge over the odds. And parents are so desperate for their products that they are forced to pay inflated prices or go without because there is nothing else out there that meets their needs. When you've already got one-hundred and one battles going on, is it any wonder that most parents don't have the strength or time to take on the big wigs? They are somehow allowed to just get away with it all.
Unfortunately, parents also have to battle and beg local services for help and equipment and, although personally to date, we've been very fortunate with our local services, I am well aware from friends and social media how the services you receive are somewhat a postcode lottery.
Nobody particularly likes to ask for help – especially when it comes to buying things for your child. But with the extra costs of specialist goods and the lack of help from local services facing cutbacks, we should thank our lucky stars for the wonderful charities out there that provide services to help us, like Newlife the Charity for Disabled Children.
With more disabled children in the UK than ever before, organisations like Newlife are vital in helping to provide the level of support families need to negotiate everyday life. And with statutory budgets facing continued cuts, Newlife steps in to bridge the equipment provision gap that seems to be yawning ever wider.
My 5 year old son Brody is disabled. His learning disability and autism means that he has no danger awareness and his epilepsy means that he is prone to night-time seizures. This has always been a big worry for us during the night. He can easily injure himself. He has stood up and fallen out of his bed countless times and constantly banged his head on woodwork. We put soft foam tubes around the sides of his bed, until he began to bite the foam. We then had to remove it in case he choked.
When we've had overnight stays at hospital, we have asked for the bed to be removed from the room and he has slept on a mattress on the floor as this was by far the safest option.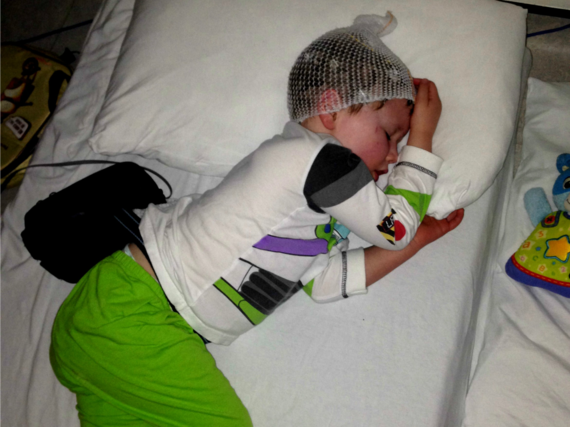 I never knew that there were specialist beds suitable for children with autism and epilepsy until I spoke to other parents online and visited a Disabled Living event for children. But at a cost of nearly £5000 for a bed, this wasn't a solution that we could easily afford. Our local services couldn't help Brody with a specialist bed because they felt that he didn't have a medical reason for needing one, despite having epilepsy.
I then came across Newlife. They spoke to some professionals involved in Brody's care and an application was made. We were quickly given an emergency loan of a temporary travel bed and we are now amazingly going to be funded for a Safe and Sound specialist bed.
Why am I telling you this? Well, without Newlife helping us, Brody would be sleeping on a mattress on his bedroom floor – far from what I want for him. And I am just so grateful for Newlife and the organisations and people who fundraise to support them, like a company local to me, Briggs Equipment. The kindness of others is overwhelming.
I know that there are so many people out there who walk similar paths and who would also benefit from charity assistance. So as well as thanking Newlife, I am keen to spread the word that they are there to help. Because a lot of families don't know that there are charities there that can provide much needed support when it comes to getting expensive specialist equipment for their children. They are not diagnosis-led and provide a wide range of vital equipment – everything from wheelchairs and walkers for mobility to portable hoists and specialist sleeping environments for safety.
Newlife says that it "exists because if it was your child, you would want the very best for them".
That's exactly it. I want the best for Brody.
And I'm not ashamed to sometimes ask for help.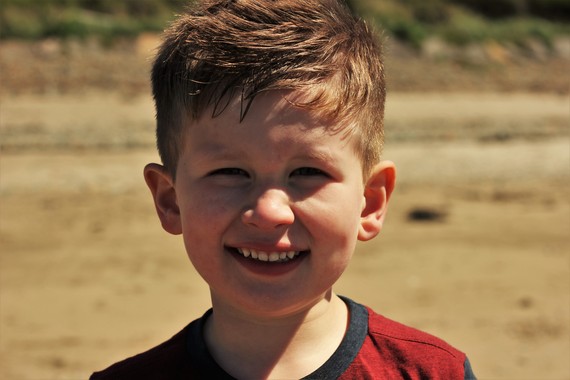 To find out more, you can contact a Newlife Nurse on 0800 902 0095 or visit http://newlifecharity.co.uk/.